September 03, 2013 at 6:54 AM
Location of the Month (Aug 2013) – SOHO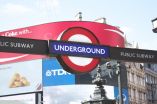 Forget the seedy reputation that hangs over Soho, this little gem of an area is a thriving district for all walks of life. Having recently spent 6 months as a local resident myself i can say with all certainty that i have never enjoyed living in London as much as i did in those few short months. Sure, there are a few sex shops and unassuming doorways with hand written notes claiming 'beautiful models on 1st floor', but look beyond all that and you'll find a real buzz of community. Getting your groceries from the market stalls on Berwick Street, having a drink in the French House on Dean Street chatting to the regulars, you'll soon start to feel it.

You certainly won't be short of entertainment, theatre-land is on your doorstep, jazz clubs, bars and some of London's best restaurants will be your neighbours (my expanded waistline can testify to that!). Transport links are great, Piccadilly Circus (Piccadilly Line), Leicester Square (Northern Line) and Tottenham Court Road (Central Line) are never more than a few minutes stroll away, but who needs public transport anyway when you're living in the heart of London's West End.

Covering roughly 1 square mile, Soho can be defined as the area bounded by Oxford Street to the North, Regent Street to the West, Leicester Square to the South and Charing Cross Road to the East. Supply of residential property here is often thin on the ground so timing and knowledge is key to making any acquisition. At the time of writing this blog Marsh and Parsons are marketing this 2 bed flat on Lexington Street for £1.45m http://www.marshandparsons.co.uk/property-for-sale/2-bedroom-Flat-for-sale/Lexington-Street-London-W1F/CSV131744 or perhaps if you've got £4.25m burning a hole in your pocket you might like to have a view of Soho Square http://www.eashaw.com/Residential/Residential-Property/Soho-Square-W1D-EAS0004C9.aspx on the market with EA Shaw. If you would prefer to rent something more modest 1 bedroom flats start at around £400pw.

I know i'll be back there.....will you?